I've been practicing parkour since December 2015. I started learning with Parkour Visions, and was part of the formation of Seattle Jumps, a tight-knit community with regular meetups. I've met many of my best friends locally through it, and have had the pleasure of training with groups across 5 countries. I've learned a fair bit about myself, mind and body, and the nature of fear along the way.
So what is parkour – it's that crazy sport where people huck themselves off of buildings, right? Not at all – this video is the best explanation to start with. My own movement style has changed over the years, most recently focusing on flowy movement and squeezing through tight spaces.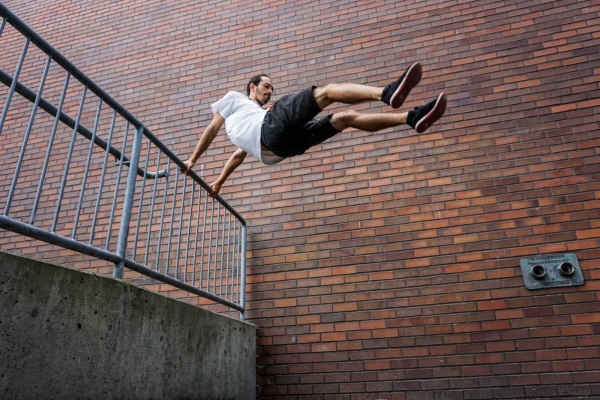 Videos
A huge part of parkour culture is filming lines. Here are some of my favorite works!
Maps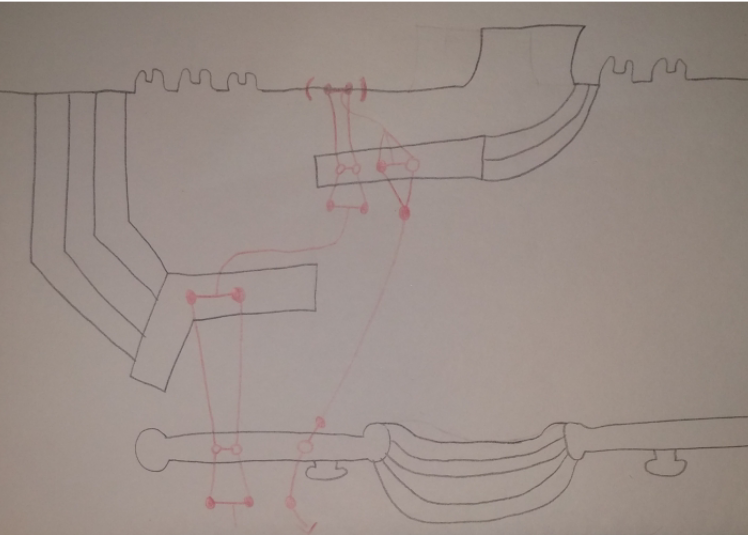 I stumbled into my current project because I've loved maps all my life, so of course at some point I tried to combine parkour and cartography. Move fast and map things is a talk I gave at the Art of Retreat in 2018 about notations for representing parkour-conducive spaces and movements through them.
Join me!
Open offer: if you're ever passing through London and want to try parkour, ping me! I've taught dozens of people their first lesson. "It's dangerous" is a shaky excuse – proper parkour is all about progressing at an appropriate pace and managing risk. I won't stand for "I'm not in shape" – you can start anywhere, and parkour is a fun way to exercise. Paraphrased by a friend Brandee Laird: everybody moves; parkour just helps you move better.
If you're interested in trying it out in your own area and can't find anybody to practice with, I might also be able to help find your local community.